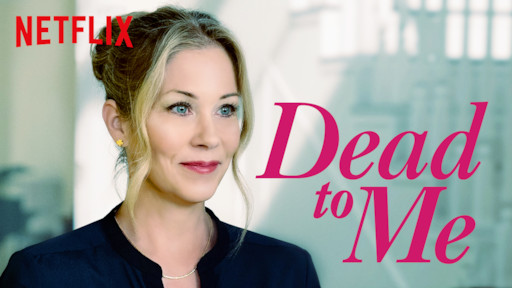 (Photo from Netflix)
For those of you looking for a new show to binge on Netflix, I have a good one for you. Dead To Me had me clicking "Next Episode" as fast as I could. This show has tragedy, comedy, suspense, thrill… everything you want in a show.
The cast is perfect. Christina Applegate and Linda Cardellini were amazing in their roles. I don't think the show would be as good, if just one character was cast differently. James Marsden is a great "Steve" and Ed Asner was perfect as "Abe".
The show is about a widow grieving for her husband who was killed in a "hit and run". She makes a new friend at a grief group and things just aren't as they seem. They clue the viewers in to what is happening (some of the time), but watching the story unfold is definitely thrilling.
Do yourself a favor and at least give the first episode a try. If you aren't reaching for the remote to start episode 2 as quick as possible, then I can't help you. I guess the show just isn't for you…
Can't wait til Season 2!
Learn more about "Dead To Me": CLICK HERE
Follow "Dead To Me" on Twitter: Dead To Me (Twitter)